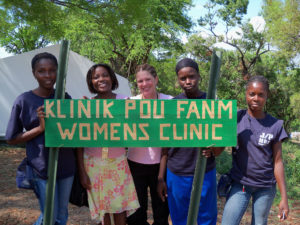 Global Adolescent Project (G.A.P.) started in August 2010 with the courage of two teenaged girls in the wake of the Haiti earthquake. Joselyne and Josianne were living under a tarp on a muddy hillside in the tent city in Petionville, a district of Port Au Prince. Up the hill from their tarp, the girls could see relief workers at the field hospital established to serve the camp, but they were unsure if they were allowed to make contact. After much debate, they gathered their nerves and slowly began to meet us, break through the language and cultural barriers and tell their story.
The girls made us aware that there were many more teens in the camp who had also lost their parents and their homes. The camps became more perilous at night due to the harassment by ex-prisoners who had escaped the jail which broke in the quake. The youth were vulnerable to disease, starvation, sexual violence and trafficking.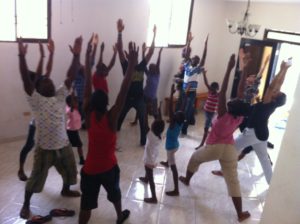 Like so many parts of the developing world, we found that there were many services for younger children and for adults, but that adolescents were left to fend for themselves, falling in the "gap" of resources.
When asked, the youth told us that their greatest hope was to attend school. We enrolled the kids in school and found that we needed to expand our services to provide shelter, clothing, food, mental health supportand job skills training. In other words, a path so that our kids will have a future.
As the kids have grown and become more self sufficient, we have been able to return our attention to our initial goals in going to Haiti; education and training in mental wellbeing. This year, we began a new initiative called G.A.P.-CREATE (Global Adolescent Project-Community for Recovery and Trauma Education). The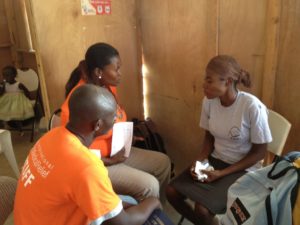 mission is to support community resilience in Haiti through education and counseling in addictions, trauma and mental wellbeing.
So far, we have three projects in the GAP-CREATE initiative;
1. Peer education and training in at-risk schools in Port AU Prince
2. Training of professionals in addictions, trauma and resilience
3. Certification of Mental Health Agents, mental health paraprofessionals who work in direct care in communities starting with Hurricane Matthew survivors in the Jeremie area of Haiti.